Best Skincare Products
Do you want the best skincare for your newborn baby? Do you worry about products irritating new baby skin?
Mustela is a trusted skincare brand that has been used for over 60 years in France which guarantees the best and gentlest care for your baby.

This is a soap-free and alcohol-free product that leaves the skin feeling soft and smelling fantastic.
The Mustela range covers newborn skincare; baby wipes, cleansers, moisturizers and shampoos as well as problem skin like sensitive skin and eczema. Mustela also offer a wide range of shampoos, moisturizers and cleansers for children and adults.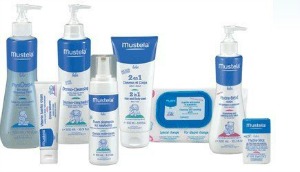 ---
Mustela has been around since 1950 and is the number 1 best skincare products used in France for beautiful-smelling children! I myself was immersed in it during the few years I lived there before coming to Ireland.

I had come across it then down through the years the odd time but never fully appreciated it until my first child was born 5 years ago.

It seemed that everywhere I looked, there was just never anything suitable to wash a newborn baby. and if I did find a product that cleaned OK, it smelled of absolutely nothing. which was very disappointing.

We all want our babies to smell heavenly don't we? so Mustela came wafting back in to my house and now another baby later, can be found in almost every room!



Below are reviews of the top 3 products aimed at newborn babies. I have been using these products myself for years and hope you will enjoy them too.

DID YOU KNOW THAT A NEWBORN BABY HAS A HYDROLIPIDIC FILM ON THEIR SKIN THAT NEEDS TO BE PROTECTED? MUSTELA PROVIDES THIS PROTECTION AND MORE

For the fluffy newborn:

The all-in-one top to toe dermo-cleanser. It contains coconut which counteracts the hard water effects on the skin as well as softening the skin and preventing allergic reactions.

Perfect for new baby scalps and fragile little hands and feet.

tip: add some to the baby bath. it makes the water feel all soft and smells great.
---
Next is the physiObebe no rinse cleansing fluid. I cannot praise this bottle of genius product enough. It  contains aloe vera and leaves the newborn's hydrolipidic film intact while gently cleansing effectively.

The best thing about this is that it is a no-rinse solution and you can use it all over the body including the face.

I found it great to use while nappy changing as it is so gentle and soft that I found it better that the standard baby wipes.

Again, I lived by this cleanser and highly recommend it for new babies.



---
Now nappy cream. The vitamin barrier cream is essential. It reduces irritation, it actually prevents nappy rash and smells amazing.


And if all that wasn't enough, it also encourages cell regeneration and leaves a protective film on the skin.

I love this product and have been using it on my baby every day for the last 10 months. she has never had nappy rash. 5 gold stars!



Return to Top of Best Baby Skincare