French Country Decor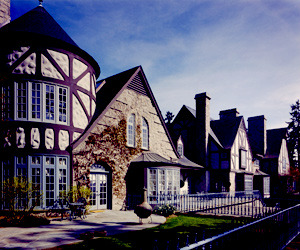 The beautiful 16th century Manors and Chateaux of France, which were once home to the royals and gentry of the country, have now become a mainstream home decor theme in France and worldwide.
We can now all feel like we are living like Lords in our own forts! 
The Manor look emulates elegance, rustic and glamorous surroundings but does not however need to be confined to the people of royal bank accounts anymore. 
In France, many homes already have the stone-faced facades and wooden beams. Its very common to have the high tiled pointed roofs and the climbing purple and green ivy.
So in part, we're already half-way there.
For Exclusive Parisian decor scroll down to bottom of page
Now some interiors:
Below is a beautiful example of the manor/castle look and feel.
The extremely high ceiling combined with the wooden stairs and black wrought iron gives the room a high quality of elegance.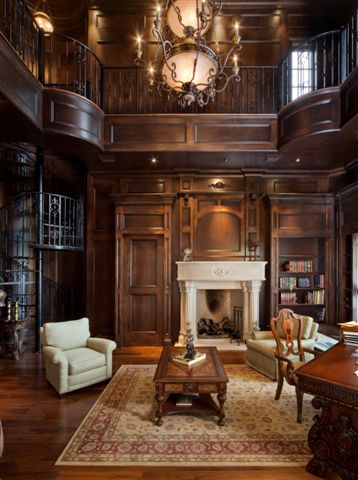 ---
This wonderfully plain and simple room shouts out comfort and style.
Typical of a french country manor.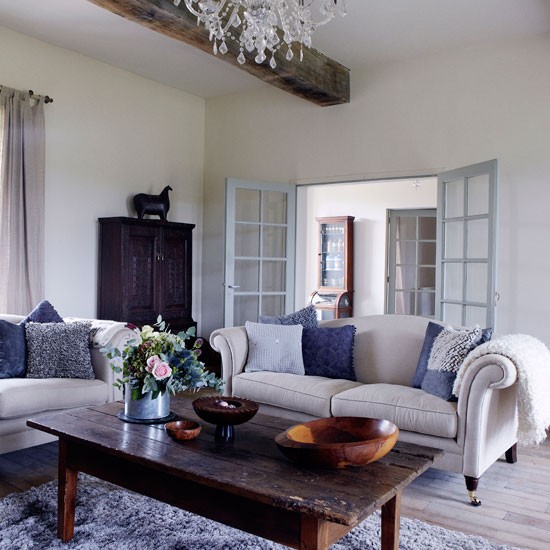 ---
The red carpet below gives this home a feel of royalty. The beautiful wooden finish and soft lighting gives the place a cosy, warm and inviting glow. 
---
A lovely bright space that emulates light, summer and relaxation.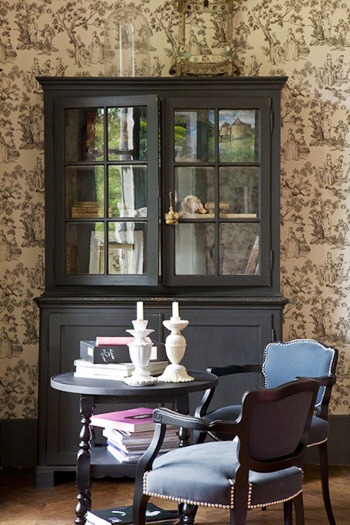 ---
Next, the living room that you never want to leave! A relaxing ambient space. 
---
Soft pastel colors, white, light, low lighting and flowers. Perfect.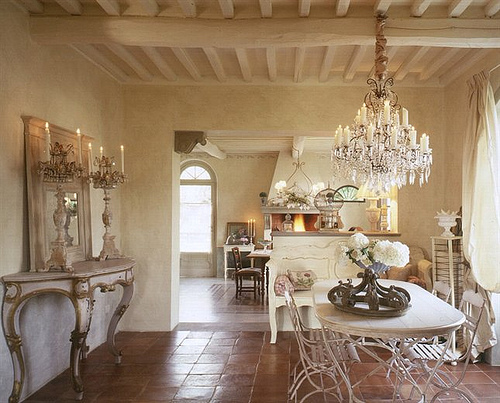 ---
EXCLUSIVE PARISIAN DECOR
Below are some links to detailed reviews of some of the best places to stay in Paris
Claire de Lune dans la ville lumiere
Une vie de luxe a Caulaincourt classique
---
Back to Top of French Country Decor
Back to French Country Home Decor