French Fashion Designers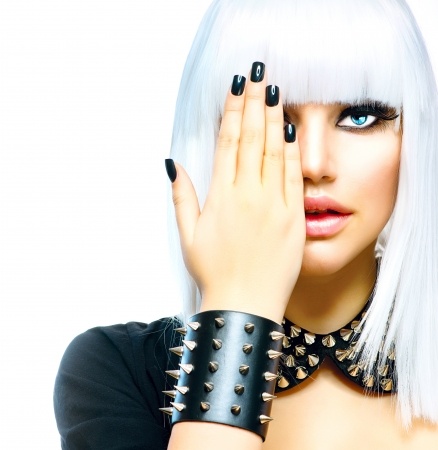 The French are notorious for their ability to cultivate the world's top fashion designers. Paris in particular oozes effortless elegance everywhere you turn.
The glitz and glamour associated with French fashion designers is renowned worldwide and one place you do NOT want to be at ever is the Charles de Gaulle's airport baggage claim on the eve of Paris Fashion Week! 
Agnes B.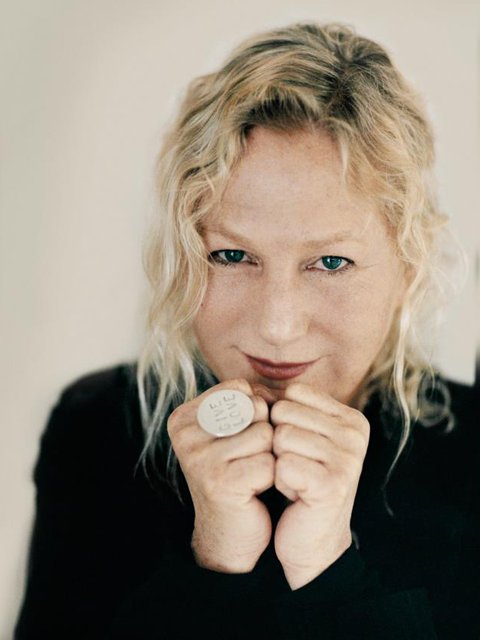 Agnes B. is by far my favorite fashion designer. not only for the fabulous clothes but as a personality.
Agnes was born in Versailles in 1941.  She started off her career as the fashion editor of Elle magazine and it 1975 launched her own label and opened her very first boutique in Paris. Her major hallmark  design is the snap cardigan, which was launched in 1979.
From the very beginning, Agnes vowed to never fire any of her staff and to always look after them no matter what. She has remained true to her word and no one has ever left her businesses. this even went as far as her children's nanny. After Agnes had her twins, she employed a full-time nanny to look after them .when the children were grown and the nanny was not needed anymore, Agnes refused to let her go and found her a nice easy job in one of her offices until retirement. 
Her success grew exponentially and soon new boutiques were opened in Paris, the rest of France and finally abroad in New York and Tokyo. 
As the years have passed, Agnes B. has diversified her talents and created a cosmetic line in collaboration with L'Oreal.
Uma Thurman is dressed ONLY in Agnes b. during the whole Kill Bill movie! 
Today there are over 100 Agnes b. boutiques around the world with designs adapted to the changing times for women, men and children as well as jewelry, watches and sunglasses.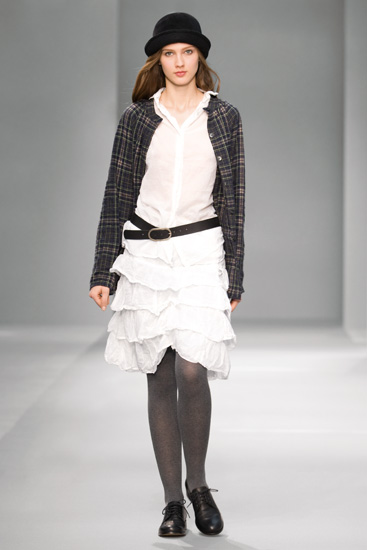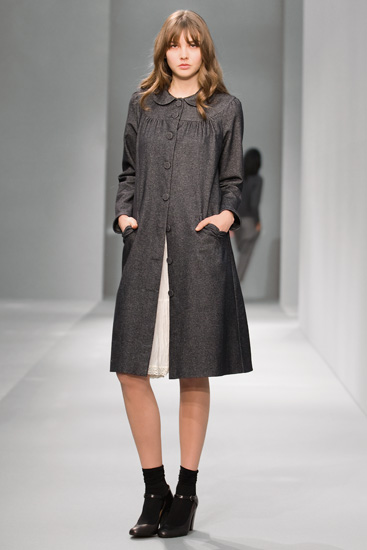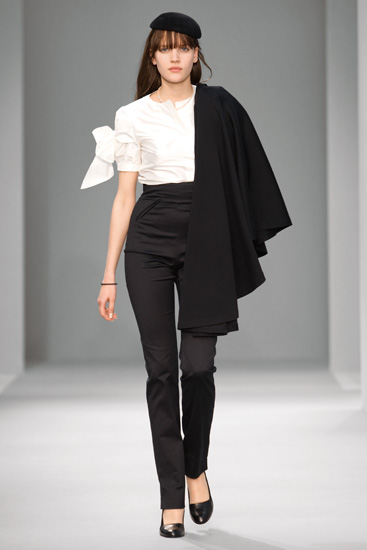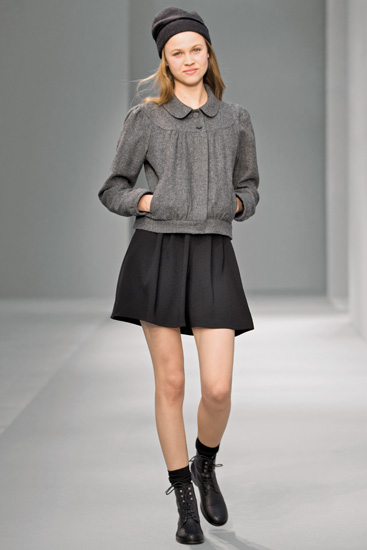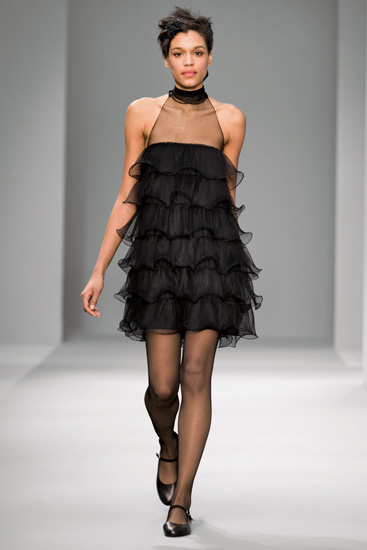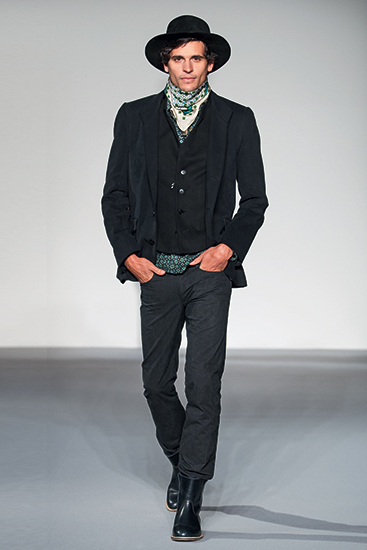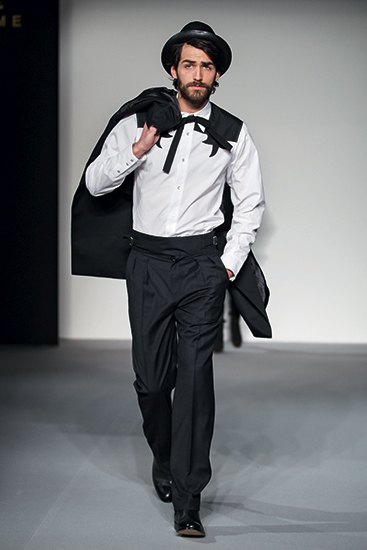 ---
Back to Top of French Fashion Designers